On Monday, 28 February 2022, the EU Ambassador to Afghanistan, Andreas von BRANDT, gave a lecture at the College of Europe on
"EU Diplomacy in Afghanistan: A Practitioner's View"
Ambassador von BRANDT was welcomed by Rector Federica MOGHERINI. His lecture elaborated on the complex and challenging situation in Afghanistan and on the European Union's approach, in particular with regard to the humanitarian and diplomatic efforts.
The lecture was followed by an engaging Q&A session with the students.
About the speaker
Ambassador Andreas von BRANDT has been heading the Delegation of the European Union to Afghanistan since September 2020. He had been particularly active in bringing the Taliban to the negotiation table and also in the eventual evacuation of all staff in August 2021. Before joining the European External Action Service, Mr von BRANDT worked as Deputy Director in the Private Office of NATO Secretary General Jens STOLTENBERG (2018-2020), advising on NATO's approach towards Russia. He was also instrumental in initiating and advancing NATO's analytical work and engagement agenda with China.
Prior to joining NATO, Andreas von BRANDT was Deputy Ambassador at the German Embassy in Kabul, where he managed and oversaw the reconstruction and staff build-up of the Embassy following the attack that occurred on 31 May 2017. During his tenure, he contributed to peace efforts and preparations for the Afghan elections in 2019, while spearheading German policing and stabilisation projects across Afghanistan. Mr von BRANDT also worked as Deputy Head of Division for the Southern Caucasus and Central Asia at the Federal Foreign Office in Berlin (2014-2017), and he headed the Pakistan Group in the Special Task Force on Afghanistan and Pakistan (2011-2014). Prior to that he was posted at the German Embassies in Italy and in Pakistan.
Outside of the foreign service, Mr von BRANDT directed programmes for the UN Food and Agricultural Organisation in South-East Asia and held positions at the World Bank and Inter-American Development Bank focusing on security sector reform, good governance, public sector and justice reform, and human rights. He studied in Heidelberg, Saarbrücken, Trier, Lisbon, and Washington, DC. He holds Master's degrees in Political Science/International Relations, Law and International Law.
Photos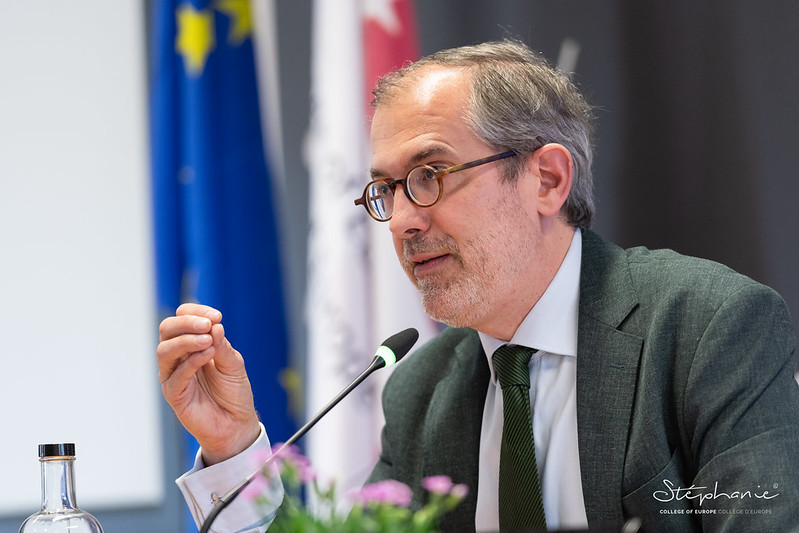 * Your personal data will be processed in accordance with out privacy policy for events. Please note that during the event pictures may be taken which can be used for publication. In case you do not want to appear on such pictures, please mention this to the event organiser.