The Baillet Latour Chair of EU-China Relations and the EU-China Research Centre organised a seminar on EU-China Cultural Diplomacy and Cultural Trade on 6 December 2016 from 10:00 to 12:30.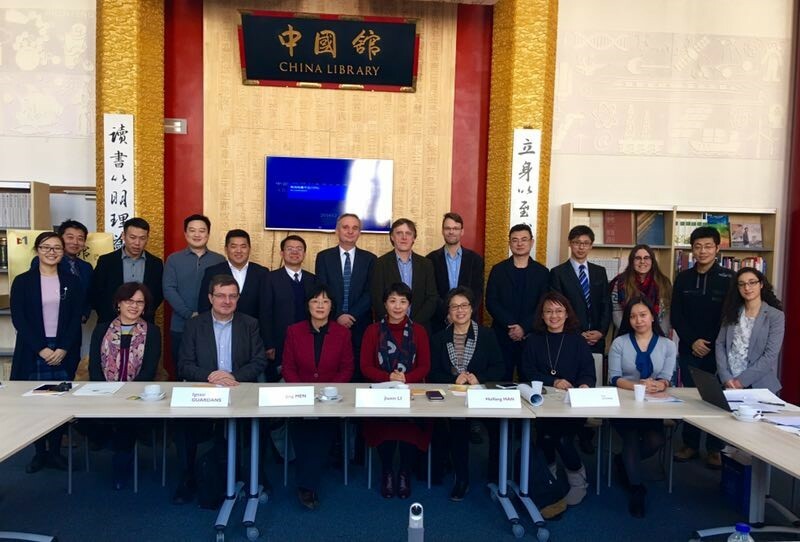 Moderators:
Prof. Dr Jing MEN, Director of EU-China Research Centre and Baillet Latour Chair of EU-China Relations, Department of EU International Relations and Diplomacy Studies, College of Europe;
Prof. LI Jiaxin, Executive Deputy Director of the National Institute of Cultural Development, and Expert and General Secretary of China National Cultural Trade Academic Platform.
Speakers from the EU side:
Ms Marzia CONTE, Policy Officer, Directorate General for Education and Culture, European Commission;
Dr Ignasi GUARDANS, Chairman and CEO, Culture and Media Agency Europe; Title: "Peacocks, Dragons, Watercolors and Beyond: Cultural Trade and Exchanges EU-China";
Mr Yves LETOURNEL, Cultural Attaché of French Embassy to Belgium; Title: "Silence and Communication: An Underrated Tool in Linguistics."
Speakers from the Chinese side:
Prof. WANG Haiwen, Vice Dean of School of Economics, Trade and Event Management of Beijing International Studies University; Title: "The Role and Function of Cultural Trade in Cultural Diplomacy";
Mr LUO Hao, Founder of I-imagesstudio.com; Title: "Possibility of EU-China Cooperation in Entertainment: Video Production on Internet";
Ms HAN Huifang, General Director of Shanghai Tengyuan Import&Export Company Ltd; Title: "Trade in Cultural Products Promotes Cultural Diplomacy — A Case of Shanghai Tengyuan Import&Export Company Ltd."
Please contact eu-china-conferences@coleurope.eu for more information.
* Your personal data will be processed in accordance with out privacy policy for events. Please note that during the event pictures may be taken which can be used for publication. In case you do not want to appear on such pictures, please mention this to the event organiser.